Today is my birthday.
Not that it, of itself, is necessarily a cause for celebration - other than, you know, considering the alternative. I've never been one of those to shy away from marking another successful year on this planet. I've pretty much enjoyed every one of my birthdays - all 56 of them to date (which makes me 57 this year because you can't really consider the actual date of one's birth. I don't recall anyone having a party that day - certainly not my mom. It's kind of like which year was the first of the new century - 2000 or 2001?)
But today, because it's my birthday (or more likely because the movie came out and we had nothing more urgent on our calendar this morning), my Prince Charming took me to see
Cinderella
. (Which is actually saying more than you might think since I don't think he's ever quite fully recovered from when I suggested seeing
Angela's Ashes
.) We figured since we try to hit the very first showing on a Saturday or Sunday morning we would beat the rush and while there were more people than usual for a 9:50 am showing, the theatre was no where near full (how do they keep these things open anyway?)
It didn't take me too long to realize though how woefully under-dressed I was. There were many princesses (of all Disney varieties - the most popular, of course, was the Elsa costume from
Frozen
and I have to admit if I had forked over the money that those things cost my little princess would be wearing it until she outgrew it...and probably then some!) One dad, with his bevy of beautiful little girls even wore his tux! Now
THAT'S
fatherly love!!!
If you see this movie (and I really recommend that you do - even the hubby liked it!) be sure to stay until the very end...the very end of the credits, that is. I don't really know why Disney, when they've already paid for the talent to perform in the movie insists on getting some lesser quality to sing the main theme (ala
Frozen
- I mean, seriously, they got one of the best talents of Broadway today - Idina Menzel (or whatever John Travolta is calling her these days) to voice Elsa and then they get DEMI LOVATO to re-hash the song over the credits? That's like getting Celion Dion to voice Mrs. Potts in
Beauty and the Beast
and
THEN
asking Angela Lansbury if she'd do the single for the credits!)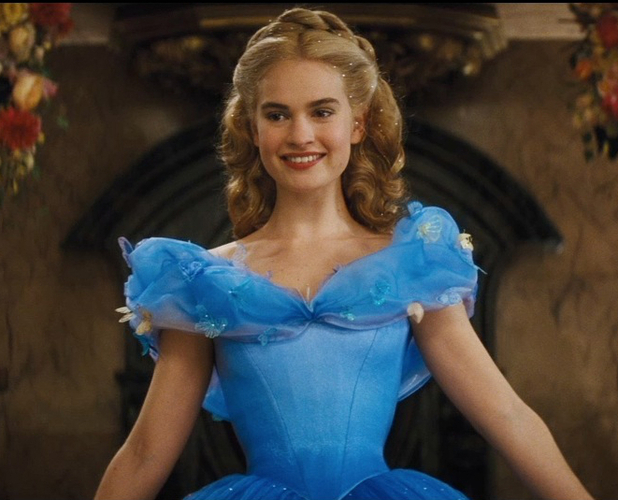 Anyway, Disney has some new song for the soundtrack but if you wait until after that muzak gets done, you'll get to hear a very sweet rendition of
A Dream is a Wish Your Heart Makes
sung by Lily James (Cinderella herself), which is followed by a fun version of
Bibbidy Bobbidy Boo
by the fairy godmother (Helena Bonham Carter). It's fun...and much, MUCH better than whatever/whoever sings the incredibly non-memorable song over the initial credits.
If that weren't enough of a birthday celebration, I also got to Skype with both daughters and their boys and even had a phone call from my calendar-challenged son, Chris. Lunch out with the hubby, dinner out with friends. Birthdays, as Martha would say, are a good thing!
~later, another year older (and still looking for some pie to celebrate the 14th in style), tw
PS - I did manage to find some pie on the 14th (National Pie Day) after all - key lime pie for my birthday.